NSS- TCET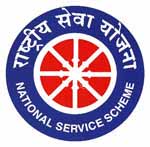 NSS is one of the aided extra-curricular activities conducted by the University of Mumbai and the Department of Youth Affairs and Sports, Government of India. Its motto is NOT ME BUT YOU. Through NSS, volunteers enhance their personality. NSS Unit TCET started in October 2005 with 42 members and has grown to a strength of 150 members. Till date more than 925 students have enrolled as NSS volunteers.
National Service Scheme ( NSS) is a scheme specially made for social cause. The motto of NSS "NOT ME BUT YOU" , reflects the essence of democratic living and upholds the need for self-less service. The philosophy of the NSS is well emphazied in this motto, which underlines the belief that the welfare of an individual is ultimately dependent on the welfare of the society on the whole. Therefore, the NSS volunteers shall strive for the well-being of the society.
The objectives of NSS are :
Understand the community in which they work
Understand themselves in relation to their community
Identify the needs and problems of the community and involve them in problem-solving
Develop among themselves a sense of social and civic responsibility
Utilise their knowledge in finding practical solutions to individual and community problems
Develop competence required for group-living and sharing of responsibilities
Gain skills in mobilising community participation
Acquire leadership qualities and democratic attitude
Develop capacity to meet emergencies and natural disasters and
Practise national integration and social harmony.
NSS undertakes various activities like tree plantation, blood donation camps, disaster management, national integration camps, immunization, adventure programs etc.
NSS Outcome
Improve the quality of educated manpower by fostering social responsibility
Raising society to a higher material and moral level by preparing students for final dedication in the service of nation
Introduce urban students to rural life by living in contact with the community in whose midst their institution is located
Making campus relevant to the needs of the community
Develop constructive linkage between the campus and the community by supplementing technical education with social and economic reconstruction of the country
Involvement in the tasks of national development
Better understanding and appreciation of the problems of the society
Encourage Community participation
Important activities
SR. NO.
Dates
Name of Project
Objective
Outcome
Domain
COUNT OF VOLUNTEERS
1
21-06-2020
INTERNATIONAL YOGA DAY
ENHANCE PHYSICAL WELL BEING AND SPREAD AWARENESS REGARDING IMPORTANCE OF PROPER HEALTH.
VOLUNTEERS SUCCESSFULLY UNDERSTOOD THE USE OF YOGA AND MEDITATION IN THE DAILY LIFE FOR RELAXATION OF MIND, BODY AND SOUL.
HEALTH
31
2
06-07-2020
PAPER STRIP MAKING ACTIVITY
LEARN THE NEED TO TAKE SAFETY MEASURES DURING THE PANDEMIC AND IMPLEMENT VARIOUS WAYS IN WHICH THE SAME CAN BE ACHIEVED.
UNDERSTOOD THE NEED TO TAKE THE PRECAUTIONARY MEASURES IN THE PANDEMIC AND MADE PAPER STRIPS OUT OF THE OLD NEWSPAPERS AND THUS, REUSING THEM TO PROTECT HANDS.
EDUCATION, SOCIETY
105
3
08-07-2020
DEBATE (RECRUITMENT)
UNDERSTAND ABOUT THE VARIOUS SOCIAL TOPICS AND HAVE A HEALTHY DEBATE ABOUT THEM.
LEARNED TEAM-BUILDING AND GAINED KNOWLEDGE ABOUT THE VARIOUS SOCIAL TOPICS.
EDUCATION
142
4
16-07-2020
STRESS MANAGEMENT WEBINAR
UNDERSTAND THE ILL EFFECTS OF STRESS ON PHYSICAL AND MENTAL HEALTH
LEARNED MORE ABOUT STRESS, HOW TO COPE WITH STRESS AND STAY HEALTHY AT ALL TIMES AND ALSO WHAT CAN BE DONE TO HELP PEOPLE WHO ARE DEALING WITH A LOT OF STRESS.
EDUCATION, HEALTH
39
5
19-07-2020
MASK MAKING ACTIVITY
UNDERSTAND THE IMPORTANCE OF TAKING PRECAUTIONS IN THE PANDEMIC AND UNDERSTANDING THE ADVANTAGES OF MAKING HOMEMADE MASKS.
LEARNED HOW TO MAKE MASKS AT HOME AND THE CARE THAT MUST BE TAKEN DURING THE PANDEMIC.
EDUCATION, HEALTH
79
6
26-07-2020
KARGIL VIJAY DIWAS
LEARN ABOUT THIS SPECIAL DAY AND RESPECT THE MARTYRS OF THE KARGIL WAR.
LEARNED ABOUT THIS DAY AND MADE AN ARTWORK TO HONOR THE MARTYRS OF THE KARGIL WAR.
EDUCATION, SOCIETY
85
7
01-08-2020
HONOURING THE GREAT LEADERS
TO MAKE VOLUNTEERS UNDERSTAND THE NEED TO KNOW ABOUT THE GREAT LEADERS OF INDIA AND LEARN FROM THEM.
THE VOLUNTEERS REALIZED THE EFFORTS TAKEN BY THESE GREAT LEADERS AND EXPRESSED THEIR GRATITUDE.
EDUCATION
124
8
02-08-2020
GROUP DISCUSSION ACTIVITY
TO MAKE THE VOLUNTEERS AWARE ABOUT THE CURRENT AFFAIRS IN THE SOCIETY.
THE VOLUNTEERS CAME TO KNOW ABOUT THE VARIOUS CURRENT AFFAIRS IN THE SOCIETY.
EDUCATION, SOCIETY
113
9
03-08-2020
ONLINE QUIZ ACTIVITY
TEST THE VOLUNTEERS ON THE BASIS OF THEIR KNOWLEDGE OF THE CURRENT AFFAIRS.
UNDERSTOOD THE NEED TO KNOW WHAT IS HAPPENING IN THE SOCIETY.
EDUCATION, ENVIRONMENT, HEALTH, SOCIETY
123
10
08-08-2020
THEMATIC ROLEPLAY
TO LEARN HOW TO CONVERY A SOCIAL MESSAGE THROUGH A ROLEPLAY.
UNDERSTOOD THE VARIOUS PROBLEMS IN THE SOCIETY AND CONVEY THE INFORMATION TO THE SOCIETY BY A THEMATIC ROLEPLAY.
EDUCATION, SOCIETY
142
11
12-08-2020
INTERNATIONAL YOUTH DAY
GET TO KNOW ABOUT THE YOUTH DAY AND THE IMPORTANCE OF BEING A LEADER AND HOW TO BE A GOOD LEADER.
THROUGH A SESSION CONDUCTED BY A COLLEGE ALUMNI, THE VARIOUS LEADERSHIP QUALITIES NEEDED TO BE A GOOD LEADER WERE LEARNT.
EDUCATION, SOCIETY
105
12
12-08-2020
TREE PLANTATION
TO EDUCATE THE VOLUNTEERS ABOUT THE IMPORTANCE OF CONSERVING NATURE AND PREVENTING DEFORESTATION.
THE VOLUNTEERS TOOK IT AS THEIR RESPONSIBILITY TO CONSERVE NATURE AND ALSO AWARE OTHERS ABOUT THE SAME.
ENVIRONMENT
21
13
15-08-2020
GIFT PREPARATION FOR FRONTLINE WARRIOR
TO APPRECIATE AND ADMIRE THE EFFORTS BEEN TAKEN BY THE FRONTLINE WARRIORS THAT IS, NOT ONLY DOCTORS BUT EVEN CLEANERS AND POLICEMEN.
THE VOLUNTEERS MADE A HANDMADE GIFT FOR THE FRONTLINE WARRIRORS AND FELT A SENSE OF GIVING.
SOCIETY
105
14
21-08-2020
GANAPATI CELEBRATION AWARENESS
TO HIGHLIGHT VARIOUS WAYS IN WHICH GANAPATI CELEBRATION CAN TAKE PLACE IN AN ECO-FRIENDLY AND SAFE WAY IN THE PANDEMIC.
LEARNED THE VARIOUS WAYS AND ALTERNATIVES IN WHICH GANAPATI CELEBRATION CAN TAKE PLACE BY STAYING SAFE AND NOT HARMING THE ENVIRONMENT.
EDUCATION, SOCIETY
142
15
29-08-2020
DIGITAL LITERACY
TO TEACH THE NEEDY CHILDREN WHO ARE DEPRIVED OF EDUCATION DUE TO UNAVAILABILITY OF RESOURCES.
THE VOLUNTEERS IN COLLABORATION WITH THE 'WE CAN WE WILL FOUNDATION' HELPED THE UNDERPRIVILEGED CHILDREN WITH THEIR EDUCATION.
EDUCATION, SOCIETY
50
16
31-08-2020
CLOTH & PAPER BAG MAKING ACTIVITY
LEARN THE NEED TO USE CLOTH AND PAPER BAGS INSTEAD OF PLASTIC BAGS AS THEY ARE HARMFUL FOR THE ENVIRONMENT.
THE VOLUNTEERS PREPARED SEVERAL CLOTH AND PAPER BAGS AND UNDERSTOOD THE NEED TO USE THEM INSTEAD OF PLASTIC BAGS.
EDUCATION, SOCIETY
73
17
05-09-2020
ORGAN DONATION WEBINAR
LEARN ABOUT THE ORGAN DONATION OPTIONS AFTER DEATH AND UNDERSTANDING THE PROCESS.
UNDERSTOOD THE NEED TO DONATE ORGANS AND CLEARED THE COMMON MISCONCEPTIONS ABOUT ORGAN DONATION.
HEALTH, SOCIETY
104
18
13-09-2020
ONLINE ENERGY CONSERVATION
TO UNDERSTAND THE NEED TO SAVE ENERGY AND REACH OUT TO FAMILIES AND GIVING THEM TIPS FOR SAVING ENERGY.
LEARNED ABOUT THE NEED TO SAVE ENERGY, DISCUSSED THE VARIOUS WAYS IN WHICH ENERGY CAN BE SAVED AND ALSO REACHED OUT TO DIFFERENT FAMILIES AND HELPED THEM REDUCING THEIR BILLS.
EDUCATION, SOCIETY
70
19
20-09-2020
HIV & AIDS AWARENESS WEBINAR
TO LEARN MORE ABOUT HIV AND AIDS AND BREAK THE STIGMA AROUND IT.
LEARNED ABOUT HIV AND AIDS AND THE STEPS ONE SHOULD TAKE TO PREVENT GETTING THIS DISEASE.
EDUCATION, HEALTH
108
20
22-09-2020
FITNESS ACTIVITY
LEARN ABOUT THE NEED TO EXERCISE AND THE BENEFITS OF EXERCISING DAILY.
VARIOUS ASANAS AND EXERCISES WERE PERFORMED BY THE VOLUNTEERS AND THEY ALSO LEARNT ABOUT THE BENEFITS OF THESE EXERCISES.
HEALTH
103
21
04-10-2020
WATER CONSERVATION AWARENESS
LEARN THE NEED TO SAVE WATER AND COME UP WITH CREATIVE WAYS TO PROMOTE THIS TOPIC.
THE VOLUNTEERS MADE INTERESTING PARODIES OF SONGS IN ORDER TO SPREAD THE MESSAGE OF WATER CONSERVATION.
EDUCATION, SOCIETY
87
22
05-10-2020
EACH ONE FEED ONE
TO UNDERSTAND THAT DUE TO THE LOCKDOWN THE STRAY ANIMALS MAY GO WITHOUT FOOD AND DOING SOMETHING FOR THEM.
THE VOLUNTEERS FED STRAY ANIMALS AND BIRDS AND ALSO GOT A SENSE OF SATISFACTION BY DOING SO.
SOCIETY
83
23
06-10-2020
PLEDGE TAKING ACTIVITY
TO LEARN ABOUT THE VARIOUS PROBLEMS IN THE NATION AND THE NEED TO TAKE ACTION ON THESE PROBLEMS.
UNDERSTOOD THE VARIOUS PROBLEMS IN THE NATION AND PLEDGED TO MAKE A CHANGE FOR THE BETTERMENT OF THE COUNTRY.
SOCIETY
127
24
07-10-2020
COVID-19 AWARENESS & PREVENTION PROGRAMME
LEARN MORE ABOUT THE CURRENT PANDEMIC AND THE CORONA VIRUS AND THE CARE WHICH MUST BE TAKEN.
LEARNED MORE ABOUT THE COVID-19 PANDEMIC AND LEARNT HOW ONE CAN PREVENT FROM BEING INFECTED BY THE VIRUS THROUGH A COURSE PROVIDED BY WHO.
HEALTH, SOCIETY
124
25
09-10-2020
A TALK WITH THE BRAVE
UNDERSTAND THE CAREER SCOPE IN DEFENSE AFTER COMPLETING BACHELOR OF ENGINEERING AND MOTIVATE VOLUNTEERS TO SERVE THE NATION.
LEARNED ABOUT THE VARIOUS WAYS THROUGH WHICH THEY CAN JOIN THE ARMED FORCES AND THUS SERVE THE NATION.
SOCIETY
115
26
11-10-2020
AATMANIRBHAR BHARAT
TO DISCUSS THE AATMANIRBHAR BHARAT MOVEMENT AND TALK ABOUT THE VARIOUS WAYS TO MAKE THIS CHANGE.
THE VOLUNTEERS TALKED ABOUT THE VARIOUS INDIAN ORIGIN BRANDS WHICH CAN BE USED INSTEAD OF FOREIGN BRANDS IN ORDER TO PROMOTE THE AATMANIRBHAR BHARAT MOVEMENT.
SOCIETY
66
27
12-10-2020
PLEDGE TAKING - 2
TO LEARN ABOUT THE VARIOUS PROBLEMS IN THE NATION AND THE NEED TO TAKE ACTION ON THESE PROBLEMS.
UNDERSTOOD THE VARIOUS PROBLEMS IN THE NATION AND PLEDGED TO MAKE A CHANGE FOR THE BETTERMENT OF THE COUNTRY.
SOCIETY
142
28
23-10-2020
MANGROVE ECOSYSTEM WEBINAR
TO LEARN ABOUT THE MANGROVE ECOSYSTEM AND WHY THEY ARE IMPORTANT TO US.
THE VOLUNTEERS UNDERSTOOD THE NEED OF PRESERVING MANGROVE TREES AND GOT TO KNOW WHAT THEY CAN DO.
EDUCATION, SOCIETY
99
29
24-10-2020
DIGITAL LITERACY
UNDERSTAND THAT NOT ALL CHILDREN ARE GETTING THE BASIC EDUCATIONAL NEEDS AND THUS PREPARE RESOURCES TO HELP THESE CHILDREN.
PREPARED A SYLLABUS WHICH IS INTERESTED AND CHILD-FRIENDLY.
EDUCATION, SOCIETY
82
30
31-10-2020
PLEDGE TAKING ACTIVITY - 3
TO LEARN ABOUT THE VARIOUS PROBLEMS IN THE NATION AND THE NEED TO TAKE ACTION ON THESE PROBLEMS.
UNDERSTOOD THE VARIOUS PROBLEMS IN THE NATION AND PLEDGED TO MAKE A CHANGE FOR THE BETTERMENT OF THE COUNTRY.
SOCIETY
79
31
07-11-2020
SLOGAN MAKING ACTIVITY
TO MAKE THE VOLUNTEERS AWARE ABOUT THE VARIOUS SOCIAL ISSUES IN SOCIETY AND COME UP WITH CATCHY SLOGANS.
VOLUNTEERS BECAME AWARE OF THE SOCIAL ISSUES AND SUCCESSFULLY CAME UP WITH CATCHY SLOGANS AND ATTRACTIVE POSTERS.
SOCIETY
58
32
17-11-2020
SMRUTIGANDH PROGRAM
TO MAKE THE VOLUNTEERS KNOW THE WORK BALASAHEB THACKEREY. TOWARDS THE COUNTRY
VOLUNTEERS REALIZED ABOUT THE EFFORTS TAKEN BY BALASAHEB THACKERAY FOR THE COUNTRY.
EDUCATION, SOCIETY
20
33
17-01-2021
WEBINAR ON PCOS
TO CREATE AN AWARENESS ABOUT PCOS AMONG THE FEMALE VOLUNTEERS.
THE VOLUNTEERS WERE ABLE TO EXPRESS AND CLEAR THEIR VARIOUS DOUBTS REGARDING THIS TOPIC
EDUCATION, HEALTH, SOCIETY
47
34
24-01-2021
PARAKRAM DIVAS
TO LEARN ABOUT THE CONTRIBUTION OF NETAJI CHANDRA BOSE TO THIS COUNTRY.
THE VOLUNTEERS CAME UP WITH DRAWINGS, POEM, VIDEOS ETC. TO TRIBUTE OUR NATIONAL HERO.
EDUCATION, SOCIETY
78
35
26-01-2021
DEBATE ACTIVITY
TO HELP THE VOLUNTEERS DEVELOP ESSENTIAL THINKING SKILLS AND EDUCATE THEM ABOUT THE VARIOUS SOCIAL TOPICS.
THE VOLUNTEERS GOT ACQUAINTED WITH SKILLS LIKE GROUP MANAGEMENT, TEAM WORK AND CRITICAL THINKING.
EDUCATION, SOCIETY
65
36
30-01-2021
ROAD SAFETY QUIZ
TO ENLIGHTEN THE VOLUNTEERS ABOUT THE PROTOCOL TO BE FOLLOWED WHEN ON ROAD.
THE VOLUNTEERS REVISED THE DRIVING RULES AND LEARNT ABOUT HOW TO DRIVE SAFELY.
EDUCATION, SOCIETY
115
37
01-02-2021
PLEDGE TAKING ACTIVITY - 4
TO MAKE THE VOLUNTEERS PLEDGE FOR PROTECTION OF ENVIRONMENT.
THE VOLUNTEERS PLEDGED TO CONTRIBUTE TOWARDS A BETTER ENVIRONMENT AND ITS CONSERVATION.
ENVIRONMENT, SOCIETY
120
38
09-02-2021
TREE PLANTATION DRIVE
TO HIGHLIGHT THE IMPORTANCE OF TREES AMONG THE VOLUNTEERS.
THE VOLUNTEERS REALIZED THE IMPORTANCE OF TREES AND THEIR IMPACT ON THE ENVIRONMENT.
ENVIRONMENT
52
39
14-02-2021
ROAD SAFETY AND TRAFFIC MANAGEMENT
TO MAKE THE DRIVERS AND PEDESTRIANS AWARE ABOUT THE TRAFFIC RULES.
THE VOLUNTEERS CAME UP WITH DIFFERENT POSTERS, SLOGANS AND PARODIES ABOUT TRAFFIC MANAGEMENT AND RAISED AWARENESS ABOUT THE TRAFFIC RULES.
SOCIETY
49
40
19-02-2021
ROAD SAFETY WEBINAR
TO RAISE AWARENESS ABOUT THE DANGER OF RECKLESS DRIVING AND EDUCATE THE VOLUNTEERS ABOUT THE RULES WHEN ON ROAD.
THE VOLUNTEERS WERE EDUCATION ABOUT THE VARIOUS ASPECTS OF ROAD SAFETY.
EDUCATION, SOCIETY
43
41
21-02-2021
STAND UP TRAINING
TO SHED LIGHT ON MISTREATMENT OF WOMEN IN PUBLIC AND WHAT ONE CAN DO AS A VICTIM OR EVEN AS A WITNESS.
THE VOLUNTEERS LEARNT WHAT THEY CAN DO IF THEY LAND THEMSELVES IN A BAD SITUATION.
EDUCATION, SOCIETY
105
42
28-02-2021
SWACHHTA ABHIYAN
TO INVOKE A SENSE OF RESPONSIBILITY IN THE VOLUNTEERS TO KEEP THEIR SURROUNDINGS CLEAN.
THE VOLUNTEERS CLEANED THE AREA AROUND THEM AND CONTRIBUTED TO THE SWATCHH BHARAT ABHIYAN.
SOCIETY
82
43
14-03-2021
INTERACTION WITH ELDERS
TO MAKE VOLUNTEERS SPEND QUALITY TIME WITH THEIR ELDERS AND ALSO TO AWAKEN A SENSE OF GRATITUDE FOR THOSE WHO CARED FOR US
THE VOLUNTEERS MADE VARIOUS GIFT AND SOME EVEN PREPARED MEAL FOR THE FIRST TIME AND LEARNT SOMETHING NEW ALSO THEY GOD QUALITY TIME TO BOND WITH THEIR ELDERS .
SOCIETY
56
44
30-03-2021
AWARENESS ON COVID-19 VACCINATION
TO MAKE THE VOLUNTEERS UNDERSTAND THE IMPORTANCE OF COVID-19 VACCINE AND ALSO TO CLEAR MYTHS AND STIGMA ABOUT THE SAME.
THE VOLUNTEERS INTERACTED WITH THOSE WHO WERE SKEPTICAL OF TAKING THE VACCINE AND CLEARED ALL THE MISCONCEPTIONS ABOUT THE SAME AND ALSO ENCOURAGED EVERYONE ELIGILBLE TO TAKE THE VACCINE.
HEALTH, SOCIETY
27
45
31-03-2021
WEBINAR ON NUTRITION & HEALTH
TO MAKE THE VOLUNTEERS AWARE ABOUT VARIOUS LIFESTYLE CHANGES AND ALSO GUIDE THEM ABOUT HEALTHY DIET, IMPORTANCE OF EXCERCISE AND OTHER FACTORS TO LIVE A HEALTHY LIFE.
VOLUNTEERS UNDERSTOOD THE IMPORTANCE OF HAVING A HEALTHY LIFE AND DECIDED TO TAKE CARE OF THEMSELVES.
HEALTH
93
46
07-04-2021
ORGAN DONATION DRIVE BY MUMBAI UNIVERSITY
LEARN ABOUT THE ORGAN DONATION OPTIONS AFTER DEATH AND UNDERSTANDING THE PROCESS.
UNDERSTOOD THE NEED TO DONATE ORGANS AND CLEARED THE COMMON MISCONCEPTIONS ABOUT ORGAN DONATION.
HEALTH, SOCIETY
145
47
29-04-2021
SWAMI VIVEKANANDA'S VALUE BASED LEADERSHIP TRAINING
TO MAKE VOLUNTEERS UNDERSTAND THE IMPORTANCE OF LEADERSHIP QUALITY WHICH SWAMI VIVEKANAND INCULCATED AMONG HIMSELF
VOLUNTEERS WERE ABLE TO UNDERSTAND THE IMPORTANCE OF DEVELOPING LEADERSHIP QUALITY IN THEIR LIFE
EDUCATION
09
48
30-04-2021
ONE FOR THE UNHEARD
TO MAKE THE VOLUNTEERS UNDERSTAND ABOUT HOW THE DEAF PEOPLE COMMUNICATE.
VOLUNTEERS GOT TO KNOW ABOUT THE INDIAN SIGN LANGUAGE AND HOW TO FRAME SENTENCES IN IT WHICH MAY HELP THEM COMMUNICATE WITH DEAF PEOPLE IN DAY-TO-DAY LIFE.
EDUCATION
SOCIETY
68
Future plans
1) Anti Plastic Campaign
2) Environmental Conservation
3) Disaster Management
4) Litter of Light
5) Colour coding – Save electricity
6) City Beautification
7) Computer literacy
8) Disaster Management
Working Committee