CSI - TCET

CSI-TCET is the student branch of the Computer Society of India (CSI) at Thakur College of Engineering and Technology (TCET), Mumbai. Today, CSI has members from all over the nation including famous industry leaders, brilliant scientists, and dedicated academicians.
The mission of CSI is to facilitate research, knowledge sharing, learning & career enhancement, while simultaneously inspiring and nurturing new talent and innovations. CSI-TCET aims to provide the students of TCET, across all four departments, the best opportunities to acquire knowledge and gain experience in varied fields and thus help them become better professionals.
There are more than 170 registered members and the chapter is still growing day by day. Activities are being continuously planned and conducted.
CSI-TCET has gone on to become one of the most active students organizations at TCET.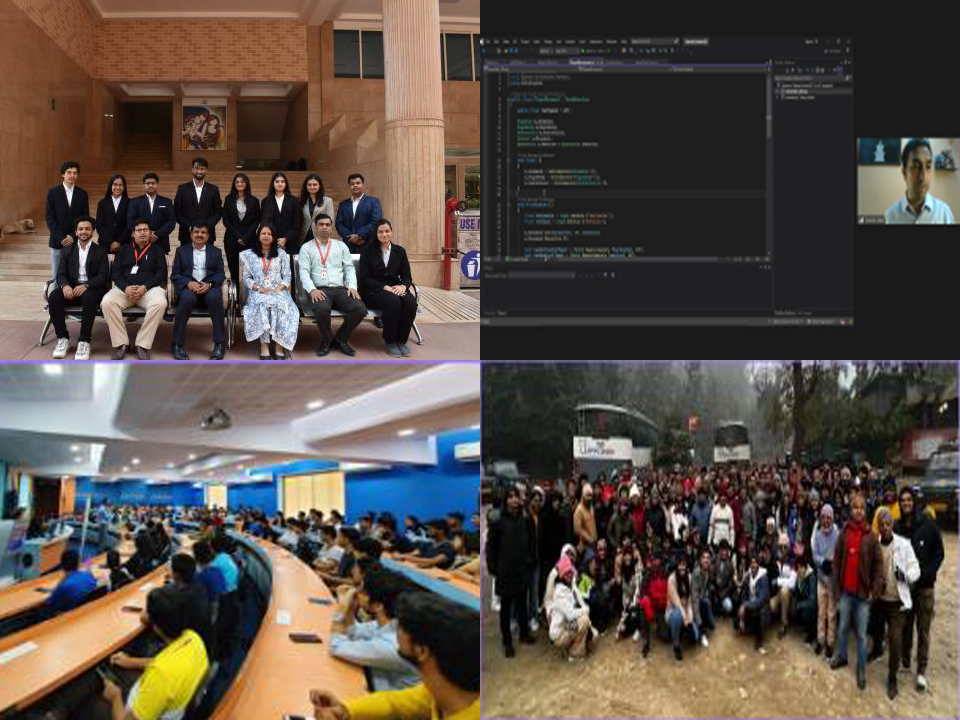 Activities Conducted
| | | |
| --- | --- | --- |
| Sr No. | Date | Name of the event |
| 1 | 02-08-2020 | Membership Drive |
| 2 | 16-08-2020 | Magic of Mathematics |
| 3 | 12-09-2020 | Interaction with winners of Smart India Hackathon 2020. |
| 4 | 20-09-2020 | Essence of Machine Learning Workshop |
| 5 | 05-10-2020 | Webinar with Yocket-Profile Building & Study Abroad during Covid-19 situations. |
| 6 | 16-10-2020 | Higher studies webinar with SIEC-GRE/IELTS/TOEFL |
| 7 | 24-10-2020 | Project Exhibition |
| 8 | 27-10-2020 | Higher studies webinar with IMS-GMAT & GATE |
Future plans
To organize workshops & seminars related to the latest technological trends. To organize the Techfest Zephyr on a larger scale and other competitive events throughout the year
Working Committee
| Faculty | |
| --- | --- |
| | |
| In-Charge | Dr. R. R. Sedamkar |
| Faculty In-Charge | Mr. Vikas Singh |
| Student | |
| --- | --- |
| | |
| Chairperson | Dheeraj Jain |
| Vice-Chairperson | Nitesh Patil |
| Secretary  | Khyaati Shrikant |
| Event Manager | Radhika Makharia |
| Treasurer | Ujjwal Verma |
| Sponsorship Head | Gaurang Beli |
| Publication Head | Gurleen Pannu |
| Webmaster | Shailja Jadon |
| Technical Head | Aman Syed |